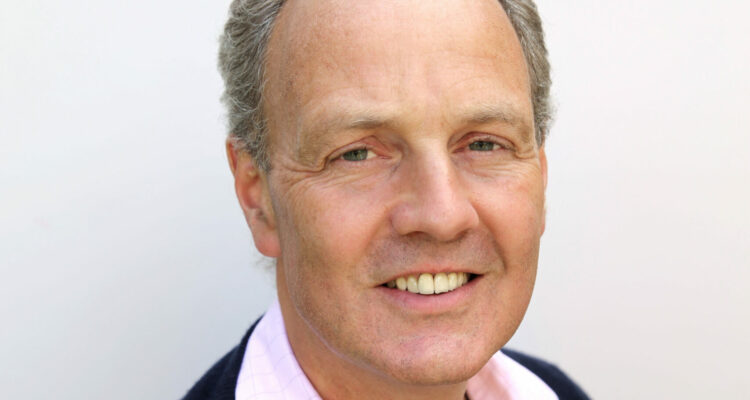 James Alexander is Co-founder of #voicefortheplanet and Director at Future Agenda.
We caught up with him as he looks forward to sharing some open foresight as CYDEC's Keynote Speaker.
I live in the UK and am lucky to spend time in London and Suffolk. For most of my work career I have been a foresight, strategy and innovation consultant and recently have been fortunate to work with organisations including Amazon (exploring the Future of Work), Mastercard (exploring the Future of Digital Identity) and WWF (the pandas not the wrestlers, helping their leadership  create and deliver a new strategy). Alongside that I do what I can to help our planet. Many moons ago I was part of a 3 person team that re-discovered 3 species of bird that were thought by many to be extinct on an Island nation called Sao Tome & Principe. Since then I've helped a number of environmental NGO's as a Trustee and have been chair of Finance. Earth, which helps create investible projects that provide both a financial and social return.  A major focus for me this year is bringing together the otherwise atomised campaigns across climate and nature to show the global support and demand for leaders to take massive and decisive steps at the UN nature COP15 (in China) and climate COP26 in the UK (see https://lp.panda.org/peopleforourplanet).
I recently came across this quote which chimed with me from Mike Collins, the Apollo 11 Astronaut.

"Oddly enough the overriding sensation I got looking at the earth was, my god that little thing is so fragile out there."

Our planet has never been smaller. We can call, whatsapp or zoom anyone, anywhere instantly. We can launch a global business from our living room. With money, we can go on holiday and travel pretty much anywhere within 24 hours. Similarly, COVID19 has shown how a virus in Wuhan City China can, within a few months, travel to Cayman. Whether we like it or not, we are inherently interconnected. At the same time we are increasingly reaching beyond our planetary boundaries (look out for the new series on Netflix in June – Breaking Boundaries) and people the world over face growing inequality.

I believe that digitising the economy, with purpose, can assist in the transition that we know we must make toward an equitable, carbon neutral, nature positive society.
 
Our foresight work @FutureAgenda gives me the privilege to hear from experts on a whole range of topics and to share that as open foresight. Let's face it, no one can predict the future but we can become better informed about it. And if we are, we can create better strategy, place more useful innovation bets to build a better world.

I'm really looking forward to joining and meeting with you CYDEC 2021 and to introducing and sharing some open foresight with you, I hope, to stimulate and provoke.